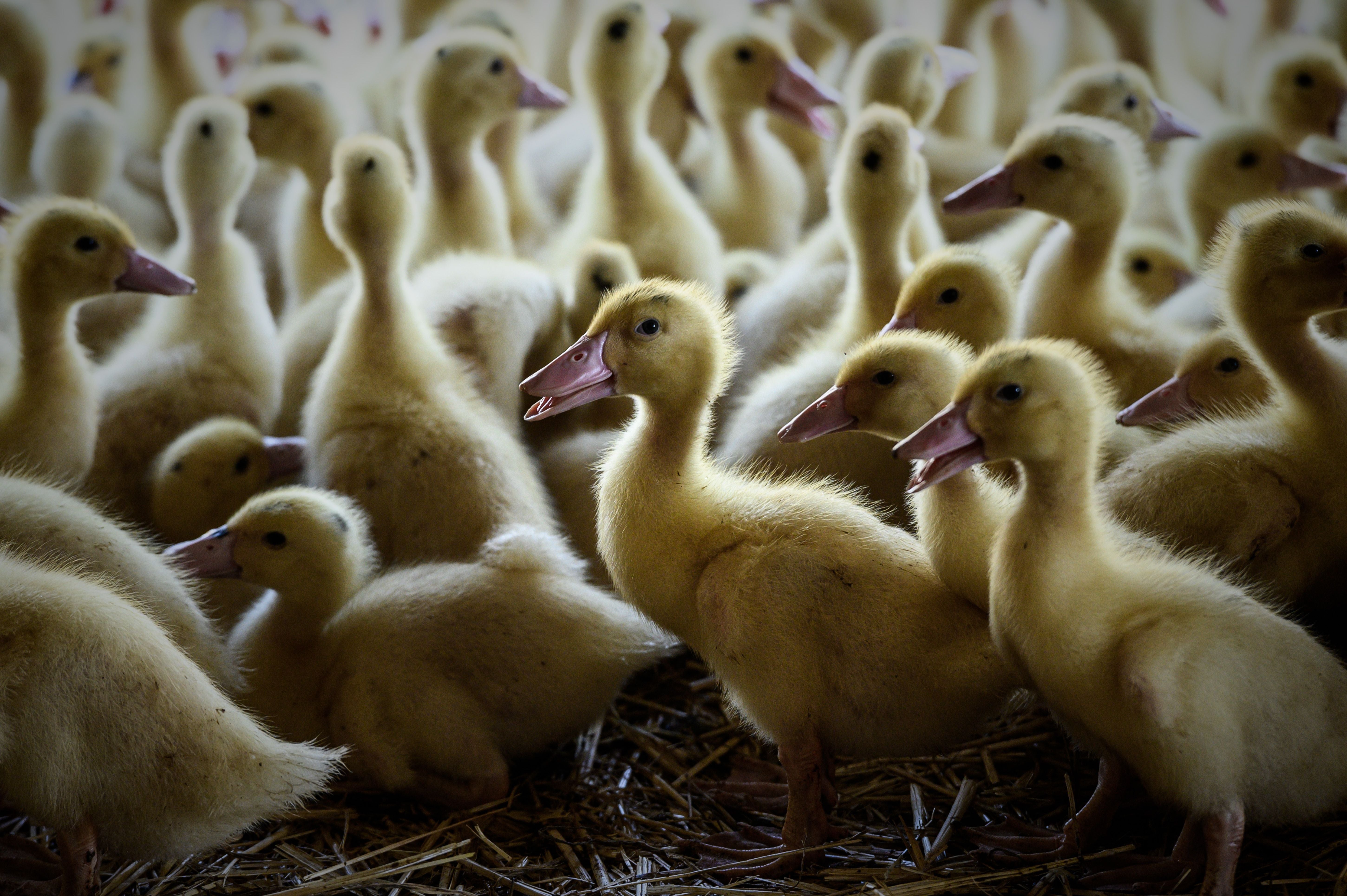 The virus is circulating rapidly in duck breeding areas of southwest France. The country is facing a "race against time" to contain the virus, said Agriculture Minister Julien Denormandie on Friday.
Several European countries have reported outbreaks of contagious strains of bird flu this winter. It has provoked fear in the poultry industry that there could be a repeat of the 2016-17 bird flu crisis, where tens of millions of birds were killed.
As a precaution, France has decided to slaughter birds in the Landes region of the southwest, known for breeding ducks to make foie gras.
The agriculture ministry has told farmers that those who have had to cull flocks will be compensated.
Mr Denormandie told the local radio station, France Bleu Gascogne, that "nearly 400,000 ducks have been slaughtered." The Agriculture Minister added that "without doubt" there would be many more.
Authorities have confirmed more than 100 outbreaks of H5N8 bird flu in the region. This compares with just under 50 on 1 January.
Although the bird flu virus is deadly to birds, is it not known to be transmitted to humans.
Other countries that have experienced bird flu outbreaks this winter include Belgium, the Netherlands, the UK, Sweden and Ireland.
In the Netherlands, authorities ordered the culling of 190,000 chickens in November when the virus was discovered at two farms. In Northern Ireland 30,000 birds are due to discovery of the virus there.
Outbreaks have also been reported in India, Egypt and South Korea, with India saying that tens of thousands of poultry will be slaughtered in response to the surge in cases.