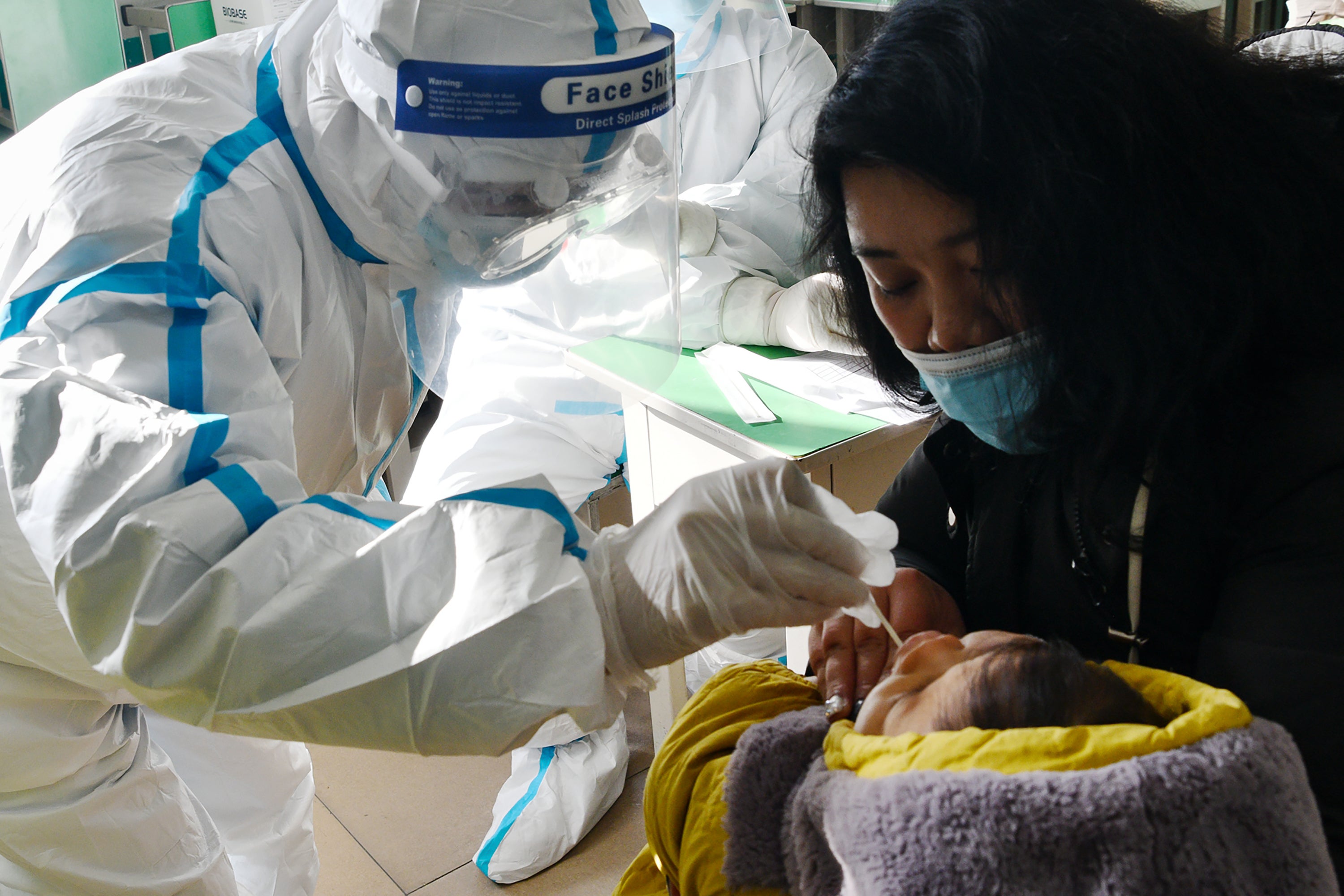 A Chinese city is offering monetary rewards to anyone who reports someone who has not taken a recent Covid test.
The city of Nangong in northern China will pay people 500 yuan (£57) if they denounce a resident who has evaded a coronavirus test. The city and surrounding province of Hebei are being tested as part of an effort to curb China's most recent outbreak of the virus.
Anyone found to have not complied with the new rules will be forced to take a test and quarantine for two weeks. They will have to pay for this themselves.
China has placed the provincial capital Shijiazhuang under lockdown after more than 100 new Covid cases were found there. The government has set up more than 5,000 testing sites with the intention of testing every resident.
Nearby Xingtai has also been placed under lockdown rules.
According to Chinese state media, passengers have been prevented from going to Shijiazhuang train station, long-distance buses have been stopped and major highways into the province have been blocked off. Many flights into the province have also been cancelled.
Meanwhile in neighbouring Beijing places of worship have been shut to try and prevent spread of the virus in the capital.
These new figures are the highest that China has seen in over five months. Outbreaks in the past have been contained by taking tough action to control the virus, which some consider to be extremely intrusive.
Restrictions have included locking down entire cities and electronic monitoring of people travelling around the country.
Many cities also implemented rules which meant only one member of each household was allowed to leave home every few to collect necessary supplies. According to medical journal, The Lancet, "drones equipped with echoing loudspeakers rebuked Chinese citizens who were not following the rules."
With Lunar New Year on the horizon in February, the Chinese government is encouraging people to avoid traveling as much as possible.
People have also been advised not to travel into or out of the capital Beijing to celebrate.